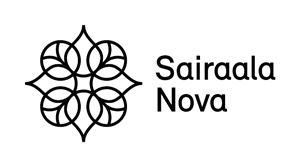 Building a completely new hospital in a country also enables a new approach to patient monitoring technology. OneMed and Hospital Nova have created a new partnership agreement which delivers safe seamless patient data monitoring in hospital and, going forward, also after discharge.
When a patient transfers, for example, from first aid to imaging in Hospital Nova, which will open in Jyväskylä in 2021, their patient data accompanies them wirelessly from one stage to another. The Enovacom interoperability platform collects vendor-independent patient data from specified medical devices and transfers it along a single pathway to the patient data system. This means the hospital staff can access all the information collected about the patient in an unbroken chain from the entire care path in one system. A new hospital built entirely from scratch enabled OneMed to create an innovative total procurement solution.
The ten-year partnership agreement is the first in Finland in terms of scope and model. It is the outcome of the hospital's new value-based procurement model.
"The agreement covers Hospital Nova's patient monitoring, anaesthesia machines and ICU ventilators as well as perfusors and infusion pumps, including associated supplies and integration solutions," says Markus Henriksson, Senior Vice President at OneMed. "For the hospital, centralised procurement means even better device compatibility and patient safety than earlier. The total solution and related automated communication will make the patient's care path more effective. Mobile up-to-date patient information is also available."
Not individual jars but a solution-oriented partnership
"The new type of procurement was based on a total solution from a single supplier," says Mikko Jylhä, Project Director, Hospital Nova. Invitations to tender weren't just about devices. Instead of putting individual jars out to tender, this was an invitation to tender a patient monitoring solution."
"Our way of acquiring a total solution also sought a model of continuous development cooperation with a partner. Innovative procurement and partnership incorporate many benefits also for our IT experts. The agreement also naturally includes centralised maintenance," Jylhä adds.
Centralised procurement and systems integration enable the measurement parameters of all medical devices to be connected to the patient identifier. After this, the medical staff are able to use the measurement parameters in one system throughout the patient's stay in hospital.
Comprehensive partnership means a uniform patient identification system and consistent devices and user interfaces for the hospital staff. Care processes no longer need separate recordings and separate measuring instruments.
"Acquisitions of medical devices were not earlier centralised anywhere and the units owned their devices," says Esa Elomaa, senior anaesthesiologist at Hospital Nova, who has long experience of procuring medical devices. "The devices will now be transferred centrally to the ownership of medical provision and remain in the same hands."
Innovation and continuous development are key
Jyväskylä Health Care District had an innovative view of a solution-oriented procurement model. OneMed curated a concept that met the hospital's requirements from a number of medical device manufacturers Dräger, Welch Allyn and Fresenius Kabi as well as an Enovacom interoperability platform.
"We were interested in how to extract the parameters from the devices and forward them to the user easily, constantly and conveniently across the board," says Elomaa.
OneMed and Nova's partnership agreement aims at continuous development; it includes medical device maintenance and continuous development of data analysis. Medical device manufacturer Dräger has included Hospital Nova as a development partner: based on customer experiences and needs, Dräger continuously innovates new solutions around, for example, ventilators, monitors and information management.
"OneMed was the only company that had a convincing view of how to make patient identification and device integrations work as we wanted," says senior anaesthesiologist Elomaa. "Current utilisation of IT and network infrastructure in hospitals is fairly primitive. At Nova, this has been done on a single device integration platform, which is more logical to manage. The same monitor accompanies the patient to any ward. This naturally requires a lot of integration and IT application, but this is the first time that data really accompanies the devices, thereby decreasing the possibility for errors."
Partnership also included hospital staff training in patient monitoring and IT systems. OneMed trained users of patient monitors, ventilators, infusion pumps and IT systems.
"It's incredible that we've already trained almost two thousand professionals during the coronavirus pandemic. Cooperation with the hospital in the demanding pandemic environment has been superb," says Anne Vartiainen, Sales Manager at OneMed.
Completely different procurement process
The model delivers clear savings in the procurement process both in human resources and the total cost of the package. Implementation and deployment of such a large project by one supplier saves the hospital's human resources.
"The model required a lot from the parties during the preparation phase but saves considerably in the total price and in the amount of work at the implementation stage. The idea to seek a total solution for Nova originated together with the user base. Draft invitations to tender were on the comment round, which was open dialogue between all suppliers. OneMed was excellently prepared for the negotiations," explains Pekka Nykänen, Procurement Coordinator at Nova.
Soon also for home care
In the near future, the doctor will also see the data of the discharged patient as a continuum of the system. Nowadays, the only way to hear how a patient is doing is to telephone them.
"The trend is that everyone wants to return home soon after a procedure. Together with Hospital Nova, we have set the integration of home care into the hospital patient system as our next goal," is how Anne Vartiainen at OneMed sheds light on the future vision.
Almost all the patient rooms in the new hospital are single-patient rooms. Thanks to the new system, patient monitoring will be handled easily and safely in separate rooms through the remote monitoring of smart alarms.
In future, the information accumulated on one medical device integration platform will also provide a valuable opportunity to utilise artificial intelligence to improve patient quality of life and care outcomes, For example, an imminent infection detected in the monitoring of a discharged surgery patient allows for the rapid initiation of treatment.
OneMed is one of Europe's leading healthcare partners. It offers services that generate added value to Finnish healthcare as well as all the products and devices needed for healthcare from leading manufacturers in the field.